Kerry Nelson - Psychic Medium in Wagga Wagga NSW

Psychic/Tarot • Mediumship • Psychometry •
Platform Medium • Guest Speaker
Welcome!
Welcome am truly honoured that you have been guided to my page.
I am a Psychic Medium, a Lightworker who is passionate and humble with what I do. I made the choice way before this lifetime that this was to be my life path working with Spirit giving guidance, love and healing through messages to others.  It is a blessing and privilege and  I would not have it any other way. I may only be a small droplet in this world in making it a better place, but I do by making a difference in my own unique way to lives of people when they  need it the most. 
I also use my ability in many ways  help people in need. I am an advocate for people affected by Cancer with most of the  Charity Work that I do going to Camp Quality. Cancer  has been big part of my life over the past 11 years. My beautiful Mother passed from asbestosis on New Years Day 2006. My Husband Gary passed within 7 weeks of being diagnosed of stomach cancer at the age of 50 in 2010. I have raised over $6,000.00 in 2016 for families affeacted by cancer. Back again at The Cube in Albury with my second year running a Charity Platform Demonstration for Camp Quality March 10th 2017.
For those who are not aware of what a Platform Demonstration is, it is where a Medium will  stand before a audience and pass individual messages  from a loved one in Spirit.  In public demonstration like this you will find a number people are read throughout the demo.  Durations of my demonstrations usually are for 90min.
Readings
Mediumship Readings I share the opportunity with you that life continues after we pass giving clear validation from your loved ones in Spirit that they are very much still apart of your life. Knowing their soul lives on in Spirit and is still close and loving you helps with the healing process after the immense pain of loss of losing someone we love so much.  I am a healer in many ways taking the edge off the pain with my valuations and love messages. We all still have to go through the process of grief, it is unfortunately apart of life. Without having loved someone we would not have this pain, grief  is the flip side of love.  Without love we would not have grief, its apart of loving someone so much.   And I know from my own personal experience as I have lost all my immediate family members from my generation up  no matter how much pain I have had through the grief it still does not change the fact that I would do it all again in a blink of an eye  to have loved that person.   Love is everything without it in this world it would not be a nice place.  Through my Mediumship Readings  I am able to share with you the love between the two worlds  never dies.
I also take pride in my Psychic Readings giving clear clarity and confirmation about any aspects the future holds with insight that will help direct you on your path. In these Readings I request no information from you, which I stipulate at the commencement of a Reading. As long as you understand what am saying that is all that matters.  You will have time at the end of each sitting to ask any questions  if you feel I have not covered everything.
I have been working professionally as a Psychic Medium for over decade now. Passion is my teaching and  have been doing this  for several years  helping others develop and understand the natural ability we are all born with.  I hold fortnightly  Psychic/ Medium Development Classes at my Centre and also throughout NSW run Weekend Workshops in this field.

On a personal level I am aware I will continue to develop for the rest of my life.  That's another aspect why I love what I do and it makes it so interesting and amazing on this journey that I am on.  Over the years  I have been very  fortunate to have studied with some incredible  teachers over the years that I am truly grateful for being able to take what I felt works for me and building it into something unique with my work with Spirit.  The teachers I am proud to have studied with are Ezio De Angelis, Sharon Hood, Tony Stockwell, Lisa Williams and Paul Jacobs.
I am also Certified as a Mediumship & Psychic Spiritual Adviser with Lisa Williams International School of Spiritual Development (LWISSD). In 2015 I spent the year studying and also training in the USA and honoured to be now Certified as a Master Teacher LWISSD.
Originally from Sydney I  now have my own Centre in the heart of  Wagga Wagga where I conduct:
Private Readings face to face and phone
Development Circle in Mediumship/Psychic Development » Find out more about the classes
Tarot Group
You can also book Private or Public Platform Demonstrations throughout Australia with me.  Weekend Workshops  all over NSW developing your own Psychic/Mediumship ability and more. 
I will also attending CPC Psychic Expos 2016 in Canberra and Wollongong I will have my own stand and conducting Platform Demonstrations at both these great events. 
I am happy to answer any other questions you may have  contact me .
---
What's on my Website
---
 MENTORING PrOGRAM
Coming soon to 2016 Mentoring Program .
---
gift vouchers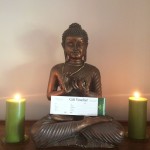 Gift Vouchers are now available for purchase.
Please contact me to purchase a gift voucher to give to a friend or loved one.
---
Testimonials
"I speak from experience when I say that Kerry Nelson is an awesome teacher. She has helped me on my personal journey with spirit and giving me essential tools that have taken me above and beyond in my business. Well worth the investment!" – Erayna G